Home > PRODUCTS > Optical Components > Infrared (IR) Lens > Infrared (IR) Lens
Infrared (IR) Lens
Oplens manufactures infrared (IR) lens within the wavelength of 4~12μm. Our IR products can be applied to Thermal imaging, night vision, surveillance, life sciences and other fields.
In addition to the traditional cold machining of spherical and planar components, we can also process aspherical lenses by turning the surface with precision diamond lathe. This technology can be used to correct spherical aberration in optical systems. At the same time, we can make anti-reflection coating in the rage of 4~12μm, including high hardness (HD) and diamond like carbon (DLC) coating.
You are welcome to contact us for custom IR optics.
Profilometer Inspection Report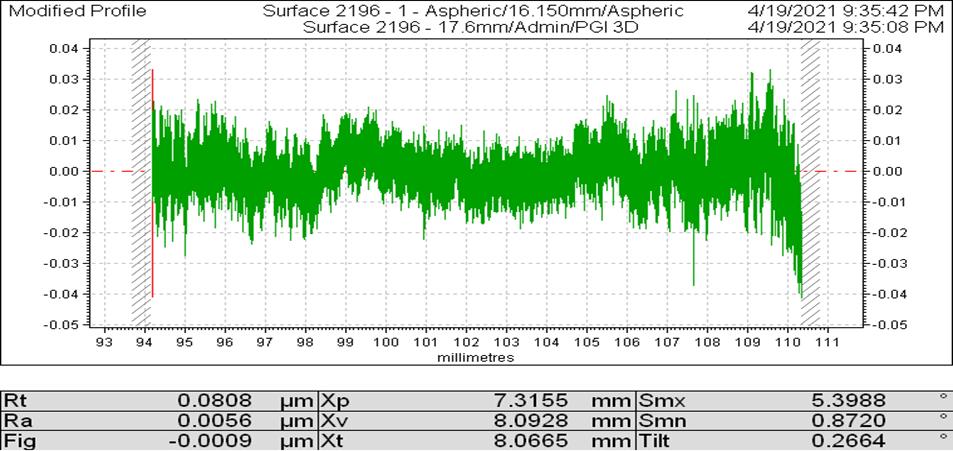 Parameters
| | |
| --- | --- |
| Material | AI, Cu, Ge, Si, Ni, ZnSe and sulfide glass |
| Machining Shape | Aspheric shape of off-axis, diffraction, paraboloid, cone, etc. |
| Surface Flatness | λ/5@633nm |
| Surface Quality | 40/20 |
| Centration | 60″ |
| Thickness Tolerance | ±0.03mm |
| Diameter Tolerance | +0.00~-0.02 |
| Diameter Range | 5~200mm |
| Coating Wavelength Coverage | 4~12μm |
Drawing Sample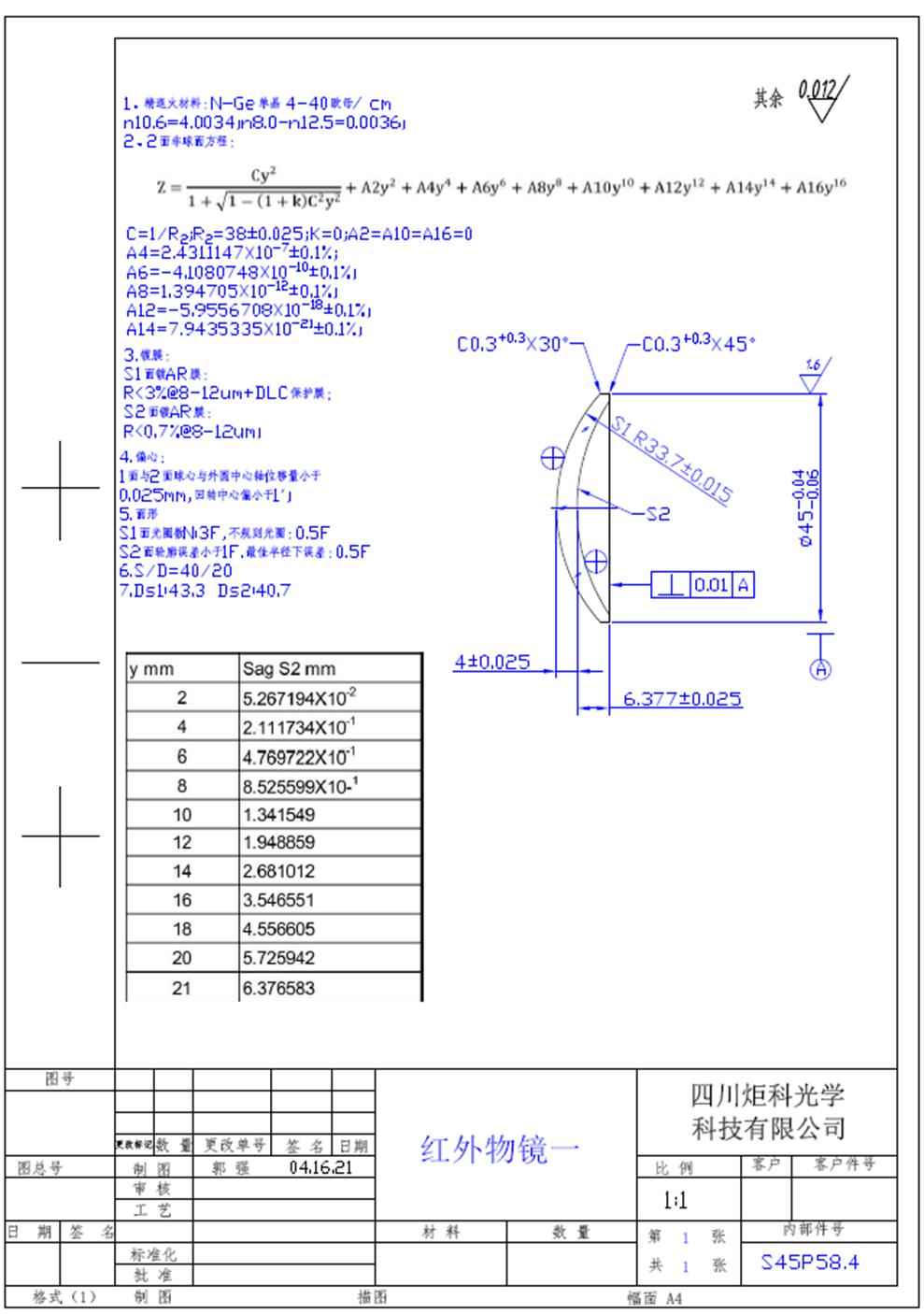 Anti-reflective Film Coating Curve Diagram (DLC)