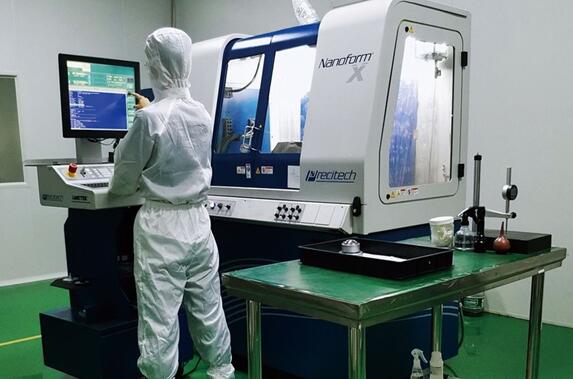 CNC single point diamond turning technology is a processing technology for aspheric optical parts, which was first developed by US defense research institutions in the 1960s and popularized in the 1980s. It uses natural single crystal diamond tools on ultra precision CNC lathes to directly use diamond tools to single point turn aspherical optical parts that meet the optical quality requirements under the conditions of precise control of the machine tool and processing environment. This technology is mainly used to process infrared crystals and optical parts of metal materials of medium and small size and medium batch. It is characterized by high production efficiency, high processing accuracy, good repeatability, suitable for batch production, and significantly lower processing cost than traditional processing technology. The optical parts with a diameter of less than 120mm processed by this diamond turning technology have a surface accuracy of l/2~1l and a root mean square value of surface roughness of 0.02~0.06mm.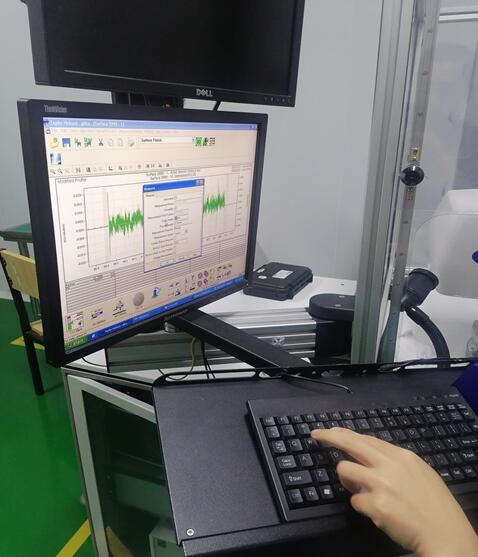 At present, materials that can be processed by diamond turning technology include nonferrous metals, germanium, plastics, infrared optical crystals (mercury cadmium telluride, cadmium antimonide, polycrystalline silicon, zinc sulfide, zinc selenide, sodium chloride, potassium chloride, strontium chloride, magnesium fluoride, calcium fluoride, lithium niobate, KDK crystals), electroless nickel, beryllium copper, germanium based chalcogenide glass, etc. The above materials can directly meet the requirements of optical surface quality. This technology can also process glass, titanium, tungsten and other materials, but it can not directly meet the requirements of optical surface quality at present, so it needs to be polished.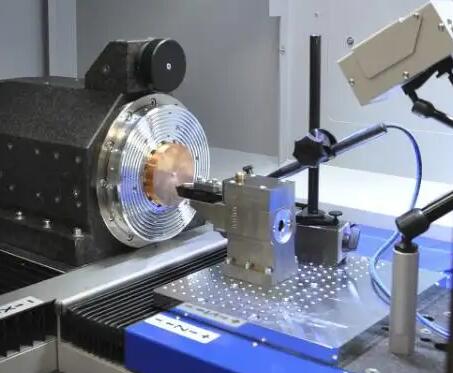 In addition to directly machining spherical and aspherical optical parts, the CNC single point diamond turning technology can also be used to process the forming molds and optical parts bodies of various optical parts, such as glass molding molds, replication molds, optical plastic injection molding molds, and bodies for processing replication epoxy resin optical parts. Combined with ion beam polishing technology, this technology can process high-precision aspheric optical parts; Combined with hard carbon film plating process and epoxy resin replication technology, it can produce relatively inexpensive precision aspherical mirrors and lenses. If grinding accessories are added to the diamond lathe, or ceramic tools are used, precision fixtures are installed, and diamond cutting at - 100 ° C is adopted, the application scope of this technology will be further expanded. At present, the Optical Center of the University of Arizona in the United States has used this technology to replace the traditional manual processing technology. However, when processing glass optical parts, they cannot be directly ground into optical mirrors that meet the quality requirements, and flexible polishing is still required.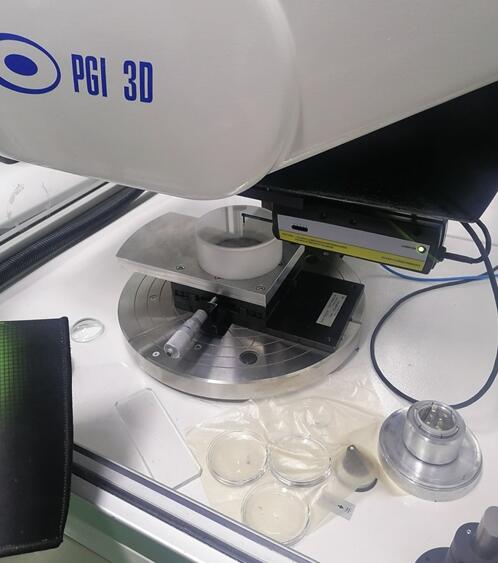 The technical and economic effects of single point diamond turning optical parts are very obvious. For example, if a 90 ° off-axis parabolic mirror with a diameter of 100mm is processed by traditional grinding and polishing methods, the surface accuracy can reach 3mm (5l) at most, and the processing time takes 12 months. The processing cost of each parabolic mirror is 50000 dollars. However, the diamond turning method can be completed in three weeks, the processing cost is only 4000 dollars, and the surface accuracy can reach 0.6µ m(1 λ)。 Honeywell Company of the United States uses this technology to process the 4-sided scanning rotating mirror of AN/AAD-5 infrared reconnaissance device. The size of each side of the rotating mirror is 88.9´ 203.2mm, the straightness of each surface is required to be l/2, and the angular accuracy is 90 °± 4². With a lathe, 124 scanning rotary mirrors were processed in 15 months, and the quality met the design technical requirements. Each rotating mirror can save 2770 dollars compared with the traditional processing method. Honeywell has produced 200 quadrangular rotating mirrors with this process, saving nearly 900000 dollars in total. In addition, 100000 plane mirrors were processed for AN/AAD-5 infrared reconnaissance device, saving more than 10 million dollars. During the 10 years from 1980 to 1990, the US Department of Defense saved about US $400 million in total on the processing costs of four military optical parts, including plane (50´ 50 mm), polyhedron (90 mm in diameter), spherical (100 mm in diameter), and aspheric (125 mm in diameter).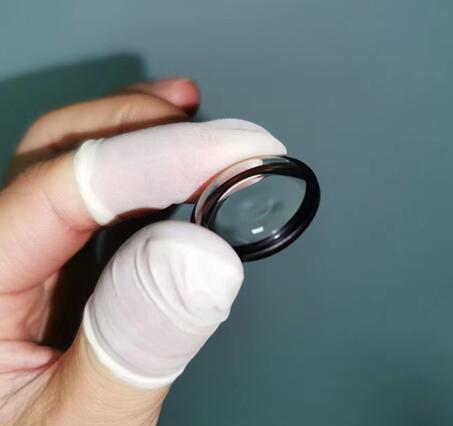 Diamond turning machine is the key technology of diamond turning technology. Without diamond turning machine, it is impossible to achieve a new technology of diamond turning optical parts. The diamond turning machine tool belongs to a high-precision machine tool. The spindle accuracy and slide motion accuracy of the machine tool are several orders of magnitude higher than those of ordinary machine tools. The spindle bearing and slide guide are usually equipped with air bearing and hydraulic static support structure. The relative position of the moving parts of the machine tool is measured by optical displacement measuring device. In the whole process of workpiece processing, laser interferometer is used to measure the surface error of the workpiece. The lathe is equipped with a feedback device, which can compensate the motion error. The main manufacturers of diamond lathes are Mohr Precision Machine Tool Company and Purnemo Precision Company in the United States. In the 1990s, Toshiba Machinery Company of Japan also began to produce such lathes. The main products produced and sold by Mohr Precision Machine Tool Company are Moore M-18 and - 40 aspheric surface processing machines, Moore T-type lathe bed, Moore optical plane processing machines, Moore M-18 oil drenched aspheric surface processing machines, etc. The products produced and sold by Punimo Precision Company mainly include MSG-325, ASG-2500, Nanoform 600, Ultra 2000 and other diamond lathes. The product produced and sold by Toshiba Machinery Company in Japan is ULG-100A (H) diamond lathe.